2 tags
"Chaos is a name for any order that produces confusion in our minds."
– George Santayana
4 tags
Product Thursday: Wireframing for Noobs (MBAs...
One of the longstanding jokes in business school is that MBAs think in PowerPoint. In the startup world, people don't often think in PowerPoint - they think in code.  So what's the easiest way to bridge that gap? Don't try and be something you're not (unless you actually want to learn how to code). Instead, use the skills you have/are good at and put them to good use....
9 tags
House of Cards: The Content Wars Are A Game of...
House of Cards has gotten a ton of attention lately for a few reasons: It's an awesome show (though I haven't seen it yet) All episodes were delivered at the same time (to satisfy binge viewers) It's another major step for Netflix in delivering unique content to keep viewers locked into their model Why is this model smart? Content providers can use exclusive content to be...
3 tags
"We've created a secure, prosperous island in an economy that is suffering under..."
– No, this isn't referring to the banking industry, it's referring to the healthcare industry. If you haven't read this giant article in Time yet, it's eye opening and equally unsurprising if you've had first-hand experience with the healthcare system.
4 tags
Product Thursday: Killing Google Reader
Yesterday, Google announced they're killing Reader, one of their most beloved (if my Twitter stream is to be believed) products in their portfolio. I use a few different apps/sites to keep up with the news. Here they are: Google Reader Reeder (Google Reader interface for iOS) Instapaper Zite News.Me Daily Email Twitter Techmeme Hacker News I use each of these services for different...
3 tags
2 tags
4 tags
Product Thursday: Thoughts on Mailbox
Over the past week I've been playing with Mailbox, so I figured it might be a good candidate for my first product review on product thursday. The main assumption behind Mailbox is that most people tend to view their inbox as a to-do list.  Though I've tried to shed that assumption in my own use of Gmail, it's been hard. Mailbox is a welcome addition and really reduces the...
6 tags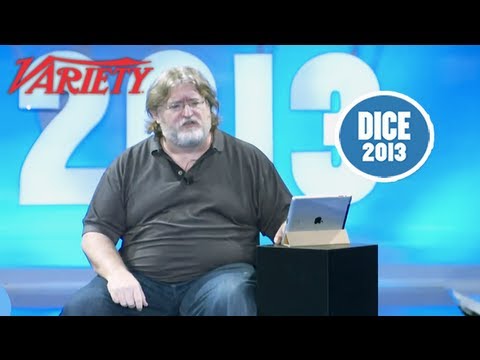 6 tags
Product Thursday: Minimum Viable Design
Lots of startups (especially those in NYC) spend a ton of time on visual design and making sure that the look and feel of their product is close to perfect.  While my obsessive tendencies often encourage me to consider every design option presented, I've had to remember that too much attention to design can often get in the way of moving a product forward. If you're a startup trying...
3 tags
"If you're an introvert, find your flow by using your gifts. You have the power..."
– A few weeks ago, I finished reading Quiet by Susan Cain.  The book delves into the personality of the introvert (turns out there are many different forms of introversion can take). For anyone interested in managing people (especially engineers) this is a thought-provoking read. As someone who is...
5 tags
Product Thursday: "WTF is UX?"
There's a great post about UX on Fast.co Design today and it includes the infographic above. The overall point is the following: To think any designer could be an expert in each of these circles is sheer absurdity, but to recognize that every end user is an expert in each of these circles is highly important. Though I'd worked alongside product teams before entering the New York...
6 tags
Product Thursday: Designing with Emotion
  I just finished reading Designing for Emotion, which contains a number of interesting examples about how design can be used to evoke emotion. There are a few cool examples in the book, but the one that stood out to me most was Apple's implementation of their blinking sleep status indicator. This has been documented before (and patented back in 2002), but if anyone has wondered why their...
4 tags
Introducing Product Thursdays
Ever since I was a kid, I spent hours clicking around on computers, obsessed with learning the ins and outs of whatever OS, application, or web product I discovered at the time. I remember when I got my first Windows laptop after years of using a Mac, I explored every little system setting and tweaked ini files so I could get an experience that was exactly what I wanted. Over time, this obsession...
"When robots and automation do our most basic work, making it relatively easy for..."
– Great Wired article on the future of robots, artificial intelligence, automation and their impact on human workforces. It's really fun (and necessary) to think about this stuff and how it will change not just our economy but our sense of purpose as a species. We live in some interesting times.
5 tags
"To perform the treatment, doctors remove millions of the patient's T-cells — a..."
– This article in the NY Times mind-boggling stuff.  It's incredible to me that we can repurpose a virus that has the dire consequences that H.I.V. does and turn it into something that has such a profoundly positive effect on a patient.  It sounds like we're still a bit away from seeing...
4 tags
"The advent of electronic medical records has been a boon to patient safety and..."
– Leora Horowitz hits the nail on the head in this op-ed in the NY Times. When I worked in healthcare, our app had a setting to automatically and electronically sign patients' charts. To make sure the docs actually looked through each chart, the app forced them to view each page of the chart...
2 tags
5 tags
#Sandy Coverage and Relief
shelbytv: To all of our Shelby viewers and fans What a week it was in NYC. We hope you are safe and well. For those affected by the hurricane, we send you our best wishes towards a speedy recovery. This past week, Shelby viewers shared some incredible video of the storm, the aftermath, and the inspiring relief efforts. It's pretty eye-opening to see. So, we created a Hashtag Roll of video for...
5 tags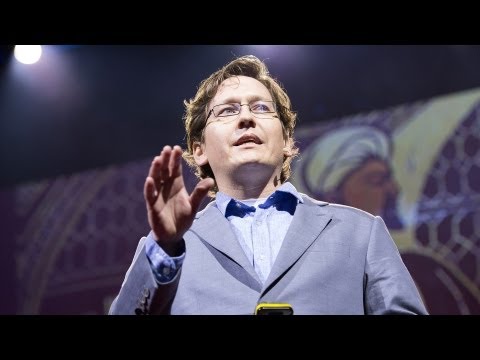 6 tags
7 tags
Watch
"I'm curious to see if it is possible to consciously push human evolution to a post-human being."  This entire article on Cyborg body modification in America is utterly fascinating.
"The current system of corporate governance is bunk. Capitalist corporations are..."
– Valve economist Yanis Varoufakis has written a fantastic examination of Valve's corporate structure (or lack thereof) and how it fits in (or doesn't) with modern corporate structures. The whole post is really fascinating.
3 tags
2 tags
5 tags
A Second Round of Funding
shelbytv: "Your people are your most important asset." "Business is about people." "Invest in people." We've all heard it 1000 times. With that in mind, we only want to work with great people, be it our team, our partners, or our investors. At Shelby, our investors — Rich Levandov and Brady Bohrmann of Avalon Ventures, along with a great group of angels — have been exactly the right guys to have...
3 tags
It's amazing to see a band that's been...
7 tags
First Comes The Dream
Last Thursday night I had the incredible opportunity to see Neil DeGrasse Tyson speak at the Hayden planetarium here in New York about brining STEM (Science, Technology, Engineering & Math) to more people and making it a deeper part of our culture. The theme of the event was "First Comes the Dream."  One of my favorite comments of the night was when Neil remarked: "the...
3 tags
12 tags
Silicon Valley Doesn't Have to be Wall Street
The tech industry originally made its name by being different than Wall Street - it's a place where people can make money but simultaneously eschew the conventions of dress code and corporatism in favor of something more grand — the chance to change an industry (or dare I say, even the world). I recently read an article about how Silicon Valley has betrayed some of the traditional...
6 tags
"I still believe there is a place for genuine community on the web; messy,..."
– Brian Bailey has written a great post on community vs. audience.  Though I think many of larger "voices" (brands, celebrities) have resorted to using the web as a broadcast mechanism, its real power lies in developing more meaningful communities (ie, Reddit).   My job is as much about...
2 tags
5 tags
5 tags
The oral history of Silicon Valley VCs
A friend of mine recently discovered this archive of interview transcripts of many of Silicon Valley's seminal venture capitalists. Considering most of the guys on this list started their respective firms before the widespread adoption of the internet, I think it's pretty cool to think about how this stuff was documented. In many cases, some of the details are much more intimate as a...
"Just keep playing, no matter how weird it gets."
– Bob Dylan, to The Band; 1965 (via doogman)
3 tags
5 tags
Healthcare is a long slog but I think it's worth...
A few weeks ago, I had the pleasure of attending Blueprint Health's inaugural demo day here in New York.  For the unititiated, Blueprint is an accelerator and member of the Techstars network specifically focused on healthcare startups. Mat and Brad are great guys and really invested in the success of Blueprint and the companies they mentor.  Healthcare startups outside of the quantified...
7 tags
FAKEGRIMLOCK is a pretty cool dude.
Recently, the real @FAKEGRIMLOCK sat down with The Next Web to talk about why he does what he does: "It's a proof of concept, it's to prove a theory. And it's to prove that who you are doesn't matter. In fact, truth requires that you aren't anyone, because if you're someone, whatever you say is always biased. It's influenced by what you know about that person… …So the reason I...
4 tags
7 tags
Honoring the Past
Yesterday I was driving to NYC with my buddy Daniel for Blueprint Health Demo Day and as usual, we spent most of the car ride discussing VC and the startup ecosystem.  Every time I travel with Daniel, he knocks me over the head with some amazing story about the rich history of the VC community. Yesterday's moment was regarding the origin of the limited partnership in VC. Essentially, a...
5 tags
3 tags
"If you want to build a ship, don't drum up people to collect wood and..."
– Antoine de Saint-Exupéry The Atlantic did a pretty awesome interview with Neil deGrasse Tyson in which he outlines some of his hopes for the US Space program and in doing so, quotes Antoine de Saint-Exupéry.  This quote has been around a while and it's not just one that's relevant to...
6 tags
2 tags
Watch
Really phenomenal TED Talk by Susan Cain on the power of introverts. Highly recommended watching for the weekend (in addition to our Project GOATS videos).
3 tags
"ME BE ON TWITTER NOT FOR ME, FOR EVERYONE," Fake Grimlock tells me. "FOR HELP..."
– How a Mysterious Robot Dinosaur Won Over Tech's Top Influencers Words of wisdom from everyone's favorite robot dinosaur.  It was such a blast working with Grim for Project G.O.A.T.S.  Thanks to everyone that came out to hang with us during SxSw for making it possible.